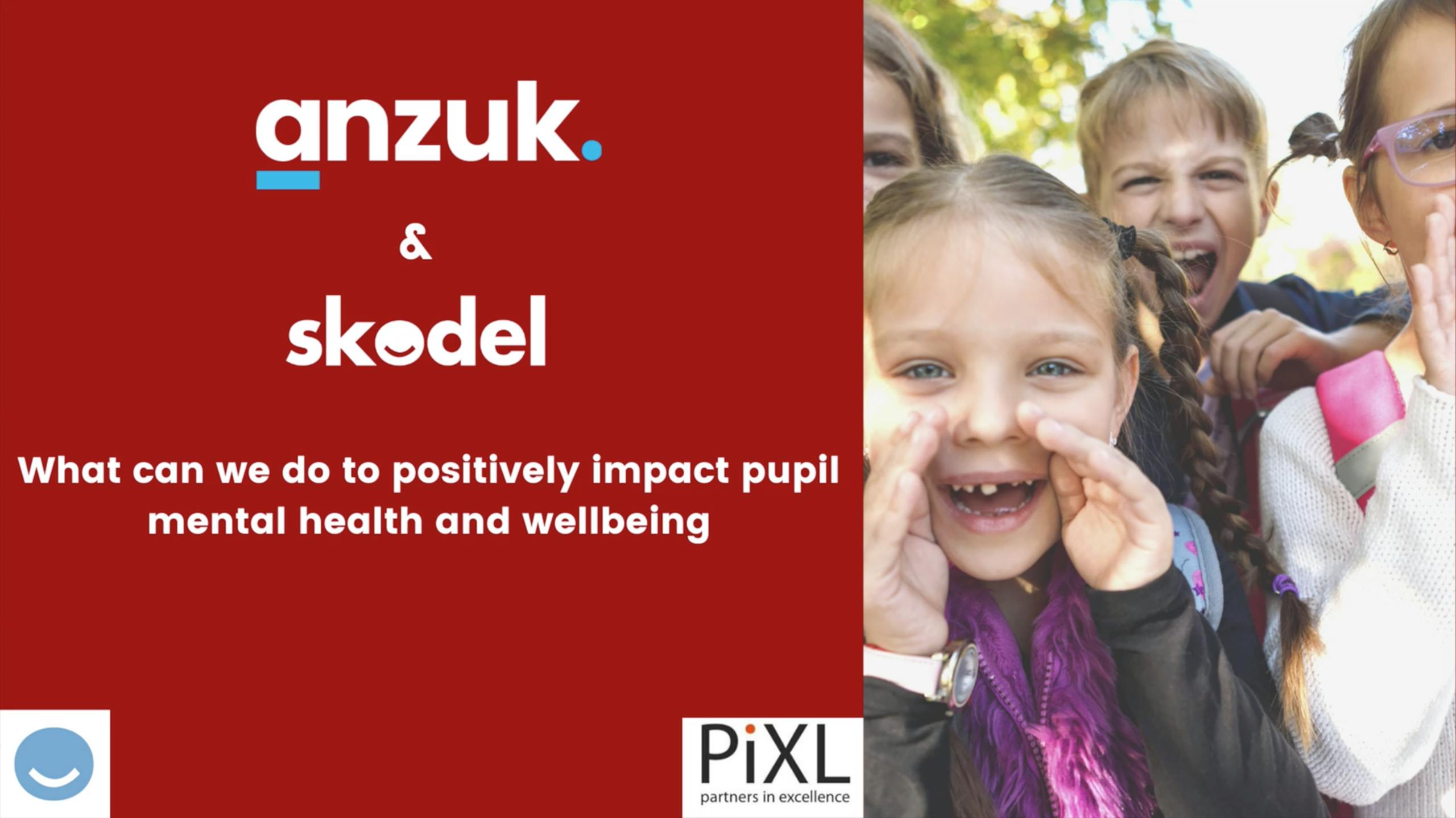 The PiXL Club UK is a partnership of over 1,400 secondary schools sharing best practice to raise standards and give students a better future and brighter hope. Skodel, with our UK partners, anzuk Education presented to member schools on what we can do to positively impact pupil mental health and wellbeing.

The November theme is cognitive science and knowledge, so part of this webinar looks at what schools would look like if we were to incorporate the latest in cognitive science. That is, what can we do here and now through minor adjustments to teaching practice to start this journey, not large scale systemic changes.
A big thank you to Huw Jones, Ben Goldsmith and the wider team at anzuk Education for putting this webinar together.