Wellbeing Resource
A guide for school leaders implementing a wellbeing check-in
It is now recognised that wellbeing can change rapidly from week to week and very few young people will communicate this unless they are given a safe, simple and engaging outlet. To address this, schools are implementing a regular student check-in.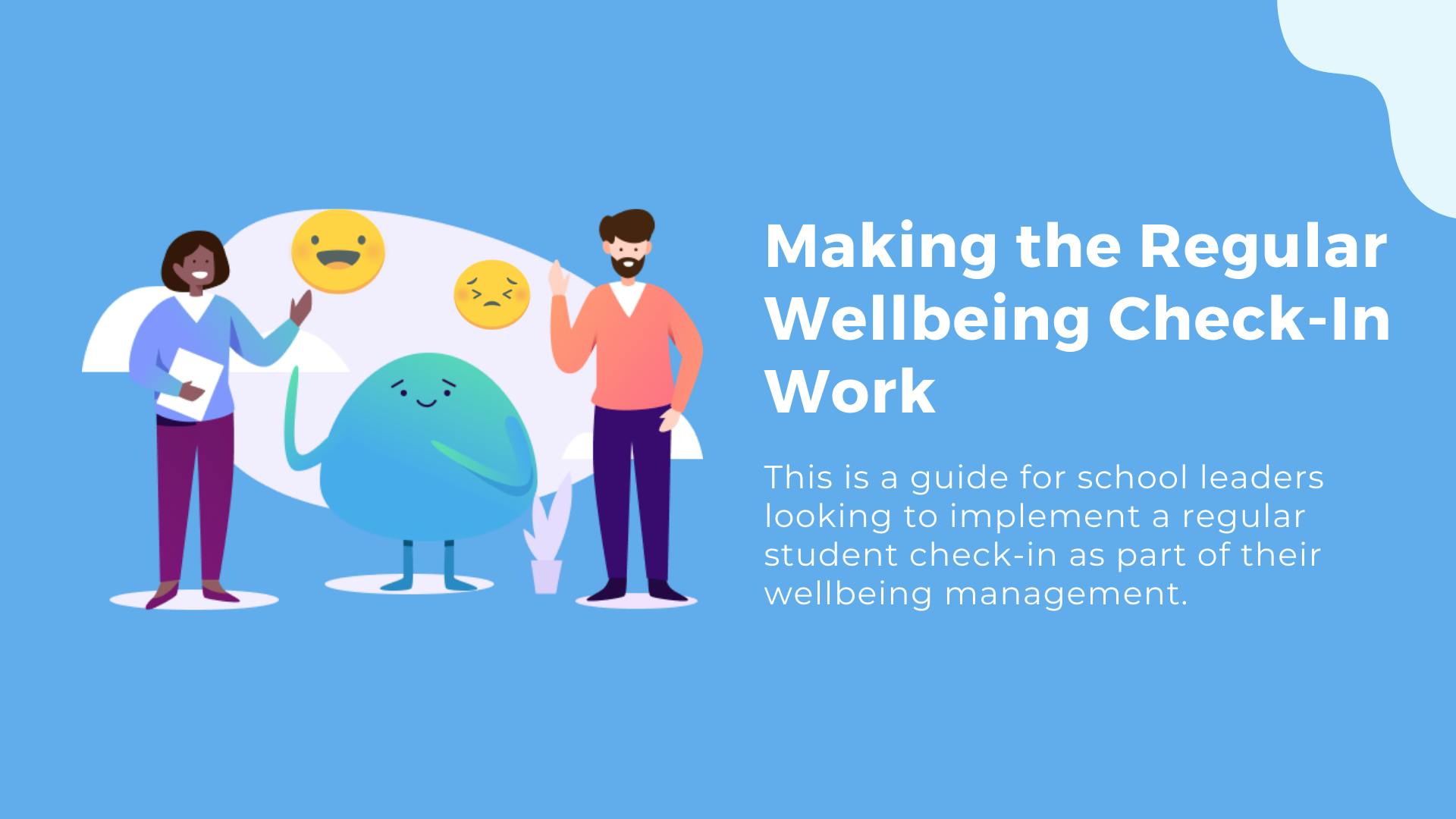 What is the regular check-in?
The regular check-in is a shorter form survey that provides students with an outlet to share how they are going. Student responses empower schools with up to date information to identify who may need additional support and inform future wellbeing planning.
What is in this guide?
This guide brings together insights from surveying over 400 school leaders and delivering more than 300,000 check-ins. In it, we examine the following key components to making the regular check-in work in your school:
1. The 4 stages of the check-in process
2. How to engage students to amplify their voice
3. Finding the right frequency of checking-in
4. Understanding the key roles
5. Data collection and communication
6. Establishing a good follow up rhythm
If you are a school leader looking to adopt a regular student check-in, this guide will offer insight to help ensure it is engaging, sustainable, works at all levels and supports you in managing the safety and wellbeing of your students.